Post by SharpSpine on May 5, 2012 20:12:44 GMT -6
Here is my review of this superb, cheap, but unfortunately hard to acquire shave soap. Quoted from another forum to save time...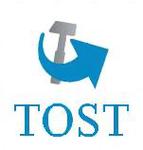 SharpSpine said:
Just wanted to refresh this on your soap radar. De Vergulde Hand has been making soap for over 450 years. They know what they are doing. While this soap is very, and I mean very inexpensive in Holland (think Arko prices) it is of high quality (again, think Arko)! This soap also has a fairly strong scent which I find much more appealing than Arko, but it is not overpowering nor does it have a long lasting effect. It's a veggie based soap so no tallow but I think the kaolin clay in it makes up for that quite well. While it may be hard to find in the USA you should definitely pick it up if you ever get the opportunity!
De Vergulde Hand Review:
Packaging: The puck comes in a nice sized yet pretty flimsy tub. It's very easy to load in the tub, just don't be very rough with it.
Texture: This is a hard soap that loads easily. Not sure if it's triple milled or not.
Scent: One of my favorites for scent. It is a bit stronger than most. Not overpowering and not terribly long lasting. It does not interfere with my aftershave or cologne.
Latherability: Superb. I don't think I have another soap that lathers this easily.
Cushion: A creamy cushiony lather is very easy to obtain and it protects my face very well. Only severe user error results in blood.
Moisturizing: Definitely not the best in this regard but it also doesn't dry me out or leave my face feeling tight.
Price: Less than $2 I believe in Holland. Getting it here in the US is a bit more costly.
Overall Impression: This soap is definitely one of my top-tier soaps. It easily competes with bigger names and heftier price tags. I'm very thankful to have this soap in my den and will do all I can to keep it stocked so I won't run out.
Above: 2 shave sticks and the puck. The 2 sticks are different formulations. See below for ingredients.
Above: Ingredient list for the stick on the right which is exactly the same as the puck.
Above: Ingredient list for the stick on the left. About 1/4 the amount as the others. Does anyone know more about this? Also this stick has the brand name of "Van De Vergulde Hand" instead of just De Vergulde Hand.
I've learned that the older stick is a previous formulation (changed 3-5) years ago. I also think some labeling policies have changed requiring more things like scents to be listed.